Ron Childs
My story of moving to Bletchley from London
Adapting to life in a new environment
The start of the new city. Linda(my wife) and I got married in 1966 and had to find a town where we could afford a three bedroom house with easy access to London where I worked. Another consideration was easy access to a school, as we had two daughters aged 6 and 8.
We chose Bletchley and bought a house on the Poets Estate, which had easy access to the station, and the Holme Chase school was nearby. The rail line to Euston was recently electrified, so it was more convienient for me to comute to my work in London, we found a house we could afford on Holme Chase that also was close to a school.
My wife was a secretary in London but found the salaries in Bletchley were half what she had been earning in London. She worked for The Meat and Livestock Commission, and then Legal and General at Stephenson House (now converted into apartments). She had the worst end of the straw, newly married, in her early twenties working, looking after our two daughters aged 6 and 8.
We had to adapt to a new way of life, both being Londoners, moving to the sticks. At that time we found quite a few other people in the same situation especially a group from Kembles the piano manufacturers, they had relocated from London and we met in the "Con Club".
One of the places we enjoyed visiting with our new friends was a pub at Woughton on the Green called The Swan.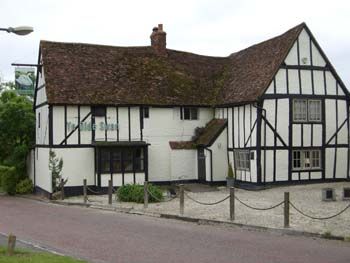 In those days it was a journey through country lanes to get there. The journey started by going under the railway arch off Watling Street outside Bletchley.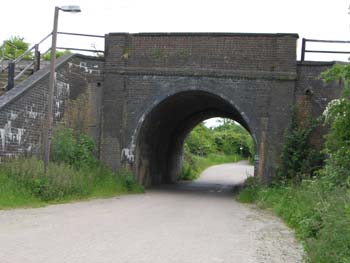 A couple of memories which remain, one was playing bar Skittles.This was new to us, it was a table with a net around the back and forming an open tent with skittles on the table, the idea was to knock them down by throwing a wooden "cheese" at them. Health and Safety did not come into it because if you hit the front edge of the table the cheese came flying back into bar.The barman served the beer from barrel at back of the bar, and once he got to know you, he let you help yourself and put your money into a tin at the back of the bar, this was never done in London.