My story Newport Pagnell-Marge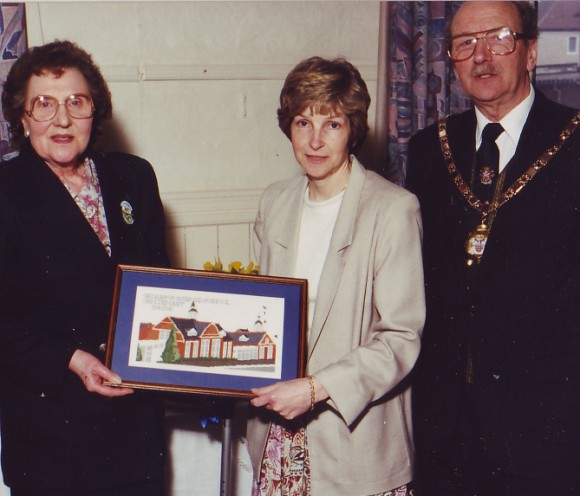 Marge   My Story………Newport Pagnell
We moved from Neasden, London, having a 2 year old son and wanting to get out of London knowing schools were overcrowded.
My Husband grew to like Milton Keynes, while working on building Milton Keynes Hospital.
My son went to Cedars School Nursery from 3, until 11. I enjoyed being on the committee, going on the school trips and helping with reading and crafts.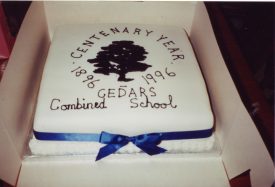 When Cedars school became 100 in 1996, I designed and sewed a piece of needlework of the school from a sketch drawn by the Secretaries son. I made a small copy for myself. It was presented to Cedars school by the Mayor of Milton Keynes Bruce Hardwick, and hangs in the hall. Also I made a cake, which was cut by the Mayor and every child in the school had a piece.
The Centenary was on a school day, the celebrations were on the following Saturday. Everyone dressed in Victorian dress, and Victorian games were played. There was music with a choir, a penny farthing being ridden. A Victorian fire engine with the fireman dressed in uniform. Zoo animals, with their keeper. A chimney sweep competition and many other stalls of plants, games and cakes to make the day special.