Wolverton- Brenda Vickers
 Wolverton Story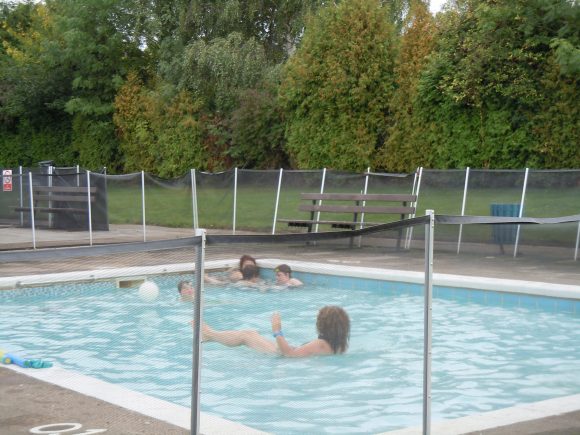 Wolverton Pool
I came to Milton Keynes in 1990 to live in Willen with my husband John daughter and son .We lived in Willen until 2004 then moved to Wolverton on a newly built estate by Barratts called College Fields .
College Fields is built on the Radcliffe School grounds. Also last year 2013 the new leisure centre opened which was originally the outdoor swimming pool in Wolverton.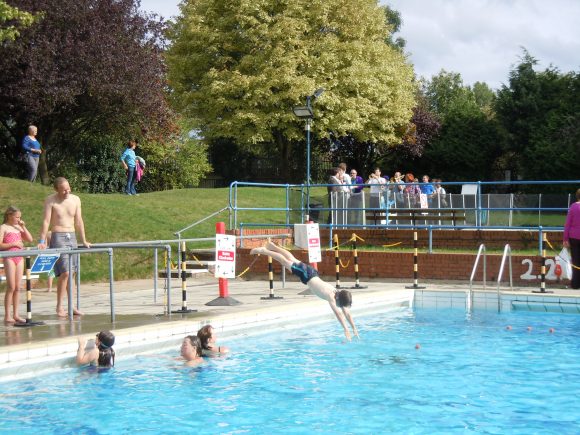 Another view of the pool
We like living here as there are lovely walks, the canal is only minutes away. Stony Stratford is also not far away with shops and pubs the famous ones being The Cock and the Bull   also a Saturday markets in Wolverton and Stony Stratford.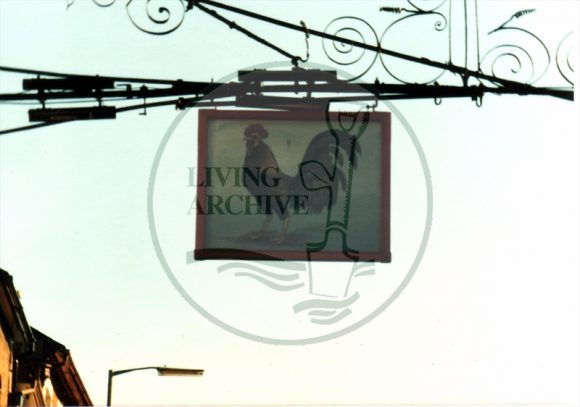 The famous pub in Stony Stratford
Wolverton's history is mainly the connection with the railway.  The Royal train is stored here . A new train station was built 2013 and next to the station there are new apartments which were built 2011.