Wolverton On Film Volume 8 at Heritage Open Days 2019
September 19, 2019 10:00 AM - 11:00 AM
at The Old Bath House & Community Centre, 205 Stratford Road, Wolverton, Milton Keynes MK12 5RL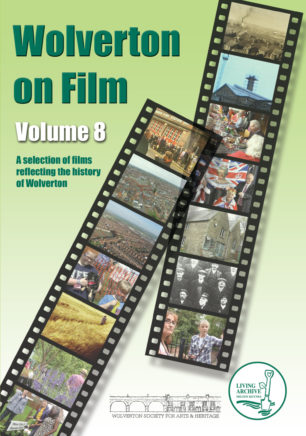 Living Archive MK and The Old Bath House are screening the Wolverton On Film series as part of Heritage Open Days this year. No need to book, just come along!
The idea behind the Wolverton On Film collection is to share films reflecting the history of Wolverton and district, together with films made by film-makers who live in Wolverton but which may not always be about the area.
Volume 8 includes:
1) A Drone's Eye View Of Wolverton – Bird's eye images of the town.
2) The Agora Market – Filmed in 1997 by students on a Living Archive MK Media Skills course, capturing the indoor market.
3) Designing The Agora – Chris King was a Quantity Surveyor for MKDC who worked on the Agora with architect Wayland Tunley. Here he talks about some early ideas for its design.
4) Britain In Bloom 2016 – The film shown to the Britain In Bloom judges to give them some background information prior to their visit in 2016.
5) The Horticultural Show & Open Day – People queuing to go into the Horticultural Show and then the Works Open day. The date of this piece of rescued 8mm film is unknown.
6) MK Underground (Extract) – Featuring MK Museum & The Secret Garden, from a film exploring the varied history of Milton Keynes before the city arrived.
7) The Old School House – A film made to tell potential funders about Future Wolverton's Old school House project, now a reality.
8) The Queen's 90th Birthday – Wolverton Senior Citizens' Coffee Club marked this occasion with a special celebration.
9) Paws For Thought Dog Show – The second Paws For Thought Dog Show, Victoria Park, May 2016.
10) Cosgrove Fields – The fields near Cosgrove, now threatened with potential development.
11) The Works Chimney – Historic footage, song and poetry recalling the 1994 demolition of the Works chimney.
To find out about the many other totally FREE OF CHARGE events taking place across MK as part of Heritage Open Days this year please see the website: http://www.mkheritage.org.uk/hodmk/