Wolverton On Film Volume 7 at Heritage Open Days 2019
September 18, 2019 12:30 PM - 1:30 PM
at The Old Bath House & Community Centre, 205 Stratford Road, Wolverton, Milton Keynes MK12 5RL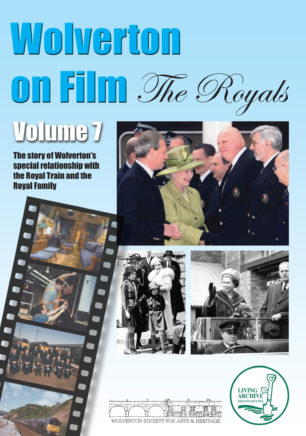 Living Archive MK and The Old Bath House are screening the Wolverton On Film series as part of Heritage Open Days this year. No need to book, just come along!
The idea behind the Wolverton On Film collection is to share films reflecting the history of Wolverton and district, together with films made by film-makers who live in Wolverton but which are not always about the area.
Volume 7 – The Royals – was first screened on June 11th 2016 in celebration of HM The Queen's 90th birthday. This is the story of generations of craftsmen and women in Wolverton and their unique relationship with successive generations of the royal family whose Train they have produced, maintained and staffed for nearly 150 years.
To find out about all the many other totally FREE OF CHARGE events taking place across MK for Heritage Open Days this year please see the website: http://www.mkheritage.org.uk/hodmk/