Wolverton On Film Volume 6 at Heritage Open Days 2019
September 18, 2019 11:15 AM - 12:15 PM
at The Old Bath House & Community Centre, 205 Stratford Road, Wolverton, Milton Keynes MK12 5RL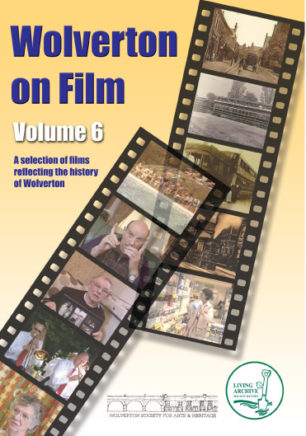 Living Archive MK and The Old Bath House are screening the Wolverton On Film series as part of Heritage Open Days this year. No need to book, just come along!
The idea behind the Wolverton On Film collection is to share films reflecting the history of Wolverton and district, together with films made by film-makers who live in Wolverton but which are not always about the area.
Volume 6 includes:
1) Wolverton Swimming Pool – a short film made in 1997 by students on a Living Archive MK media skills course about the Wolverton outdoor swimming pool.
2) James Goff Big Band In The Secret Garden – footage of a concert filmed in 2010.
3) Eve Swannell Talking About Being An Evacuee – the late Eve Swannell talking in 2002 to children at Bushfield school about her experience of being an evacuee in 1939.
4) Fire Story – Agnes Stephenson tells us which item she wold rescue if her house was burning down.
5) Bringing The Bloomer Back to Wolverton – In September 2006 the replica of the Bloomer railway engine in Station Square was removed from Central Milton Keynes and brought to Wolverton. This film tells the story of its move.
6) Tricks Of The Trade At Wolverton Works – Roger Tanner talks about the tricks that were played on young apprentices and a foreman in the Railway Works.
7) Fire Story – What would Peter Willett save if his house was burning down?
8) The Journey Of A Toilet Roll At Tesco Wolverton – This 1997 film follows a toilet roll on its journey from its arrival on the lorry at the back of Tescos to its purchase by a customer.
9) Visions – A film made in 1997 devoted to Jackie Coates' Visions hair salon.
10) Our Tram – The story of the Wolverton to Stony Stratford tram, told to accompany the MK Museum exhibit.
There are events taking place totally FREE OF CHARGE all over Milton Keynes for Heritage Open Days – find out more here: http://www.mkheritage.org.uk/hodmk/