Wolverton On Film Volume 5 at Heritage Open Days 2019
September 18, 2019 10:00 AM - 11:00 AM
at The Old Bath House & Community Centre, 205 Stratford Road, Wolverton, Milton Keynes MK12 5RL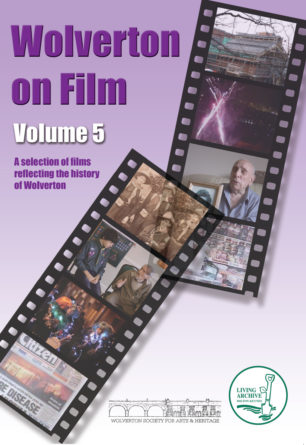 Livng Archive MK and The Old Bath House are screening the Wolverton On Film series as part of Heritage Open days 2019. No need to book, just come along!
The idea behind the Wolverton On Film collection is to share films reflecting the history of Wolverton and district, together with films made by film-makers who live in Wolverton but which are not always about the area.
Volume 5 includes:
1) Lantern Festival 2015 – capturing the essence of the 2015 Festival.
2) Out Of The Ashes – A film telling the story of the fire that swept through MK Museum in 1996, with interviews from Director Bill Griffiths and the museum's volunteers.
3) Fire Story – What would Philippa Wills save if her house was burning down?
4) Wolverton Links Arms: November 2015 – Wolverton's community expresses solidarity with the people of Paris after the terrible massacre there on 13th November 2015.
5) Wolverton Station Topping Out Ceremony – A topping out ceremony celebrating the completion of the new station building in 2012.
6) Wolverton Fireworks 2015 – Dramatic images shot from a drone.
7) Fire Story – Cecil Riley tells us what object he would save if his house was burning down.
8) Shopkeepers of Wolverton – Made in 1995, this film features interviews with some of the people running businesses in Wolverton at that time.
9) Scouting For Wolverton Boys – a look at the 1st Wolverton Scout troop, founded in 1908 and one of the first in the country to respond to Baden-Powell's inspiration.
To find out about more of the array of events available totally FREE OF CHARGE in MK during Heritage Open Days please see the website: http://www.mkheritage.org.uk/hodmk/