Wolverton On Film Volume 4 at Heritage Open Days 2019
September 16, 2019 1:45 PM - 2:45 PM
at The Old Bath House & Community Centre, 205 Stratford Road, Wolverton, Milton Keynes MK12 5RL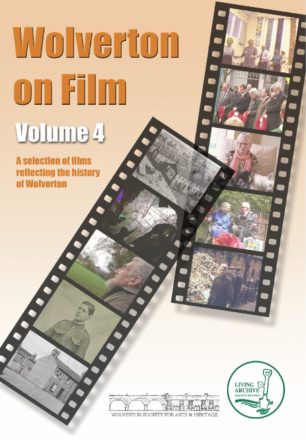 Living Archive MK and The Old Bath House are screening the Wolverton On Film series as part of Heritage Open Days this year. No need to book, just come along!
The idea behind the Wolverton On Film collection is to share films reflecting the history of Wolverton and district, together with films made by film-makers who live in Wolverton but which are not always about the area.
Volume 4 includes:
1) Violet's Song
2) The Parapet Song
3) In Memoriam – Wolvertonian Albert French ran away to join the army in the First World War and was killed just before his 17th birthday. As part of the Great War Mk project, Living Archive MK commissioned 3 digital stories based on Albert's story and the songs his letters home inspired.
4) Remembrance Sunday – Two films of Remembrance Sunday in Wolverton, the first shot in the early 60s by Reg Tite and the second film made in 2009.
5) Falling – A short film with an autumnal feeling, featuring Wolverton sites and people.
6) The Tea Dance – In 1997, as part of an IT & Media Skills project run by Living Archive MK, students had to make Wolverton-inspired films. This is a portrait of the Tuesday Tea Dance held at The Old Bath House Community Centre.
7) Fire Stories – Sue Germain tells us which object she would rescue if her house burned down.
8) The 2013 Wolverton Lantern Festival – The 25th anniversary of Wolverton's winter festival.
9) Sheltered Days – Another video made by students on Living Archive MK's IT & Media Skills course inspired by the song Sheltered Days.
10) The Little Streets – Inspired by a piece of film shot in the 60s of the demolition of the Little Streets, this film interviews former residents to get a fuller picture of this lost Wolverton community.
To find out about other MK Heritage Open Days taking place this year please go to: http://www.mkheritage.org.uk/hodmk/