Wolverton On Film Volume 3 at Heritage Open Days 2019
September 16, 2019 12:30 PM - 1:30 PM
at The Old Bath House & Community Centre, 205 Stratford Road, Wolverton, Milton Keynes MK12 5RL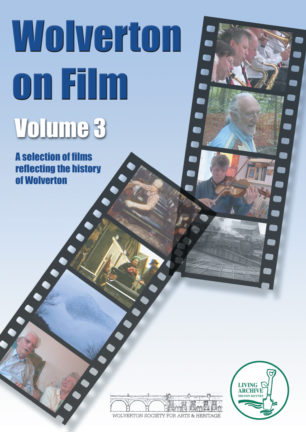 Living Archive MK and The Old Bath House are screening the Wolverton On Film series as part of Heritage Open Days this year. No booking required, just come along!
The idea behind the Wolverton On Film collection is to share films reflecting the history of Wolverton and district, together with films made by film-makers who live in Wolverton but which are not always about the area.
Volume 3 includes:
1) The Works – Dave Runnacles' photographs of the Works and its employees before it was downsized in 1986.
2) Fire Stories – Wolvertonians tell us which objects they would save if their house caught fire.
3) Industrial past – A short film that explores Wolverton's heritage.
4) Murmurations – Mike Boyd's footage of starlings flocking over Wolverton, Greenleys & Hodge Lea, filmed in 2015.
5) Music From The Secret Garden – The James Goff Big Band filmed at The Secret Garden in concert in 2010.
6) The Queen's Visit To Wolverton 1966 – Alan Herring's camera recorded the Queen's visit to the Works.
7) The Creation of The Secret Garden Sculpture – Bill Billings, Paul Smith & pupils from the Radcliffe School created a new sculpture for the Secret Garden in Autumn 2007.
8) The Queen's Silver Jubilee 1977 – Alan Herring's film of the Jubilee celebrations at Bushfield School.
9) Maurice & Joan Garwood Interview – recalling opening a buisness in Wolverton and judging a handlebar moustache contest…
10) Britain In Bloom 2014 – footage seen by the Britain In Bloom judges prior to their Wolverton visit in 2014.
To find out about more of MK's totally FREE Heritage Open Days events this year please go to: http://www.mkheritage.org.uk/hodmk/