Wolverton On Film Volume 2 at Heritage Open Days 2019
September 16, 2019 11:15 AM - 12:15 PM
at The Old Bath House & Community Centre, 205 Stratford Road, Wolverton, Milton Keynes MK12 5RL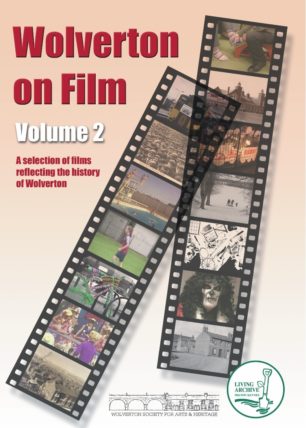 Living Archive MK and The Old Bath House are screening the Wolverton On Film series as part of Heritage Open Days this year. No booking required – just come along!
The idea behind the Wolverton On Film collection is to share films reflecting the history of Wolverton and district, together with films made by film-makers who live in Wolverton but which may not necessarily be about the area.
Volume 2 includes:
1) Wolverton 150 Festival – in 1988 Wolverton had a week-long Festival to celebrate the 150th anniversary of the first train stopping at the brand new Wolverton station in 1838.
2) Football For Girls – Living Archive MK curated an exhibition about sport in the city, which included this digital story of a young Wolverton girl who was very keen on playing football.
3) Sports In Wolverton – Ernie Arthur was a keen local film-maker whose films were rescued from a skip. This one features the swimming pool & sports ground, including the notorious Pineapple that appeared in about 1972/3.
4) Baron Makabre's Christmas Song – composer Philip Ilett's alter ego Baron Makabre performs a Christmas song with a twist.
5) Eternal In Turn – Local film-maker Rachel Wright's commission for IF:2012 is a response to The Boat Project (a sailing boat made from recycled wooden objects) that came to the Festival that year.
6) Greenleys Lantern Making – As part of the 25th Lantern Festival in 2013 Wolverton artist Cathy Ebbels worked with Greenleys First School to make some special lanterns.
7) Afloat With Success – A film based on material generated from a public appeal for photos, press cuttings and footage of the Wolverton carnivals, 1963 to 1976.
To see more of MK's totally FREE OF CHARGE Heritage Open Days activities please look here: http://www.mkheritage.org.uk/hodmk/