Wolverton On Film Volume 1 at Heritage Open Days 2019
September 16, 2019 10:00 AM - 11:00 AM
at The Old Bath House & Community Centre, 205 Stratford Road, Wolverton, Milton Keynes MK12 5RL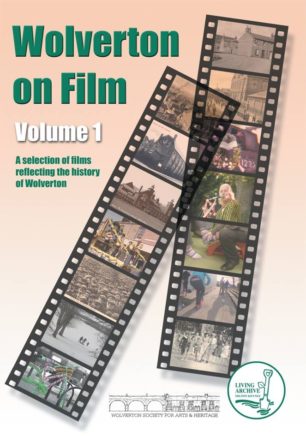 Living Archive MK & The Old Bath House are screening the Wolverton On Film Series as part of Heritage Open Days this year. No booking required, just come along!
The idea behind the Wolverton On Film collection is to share films reflecting the history of Wolverton and district, together with films made by film-makers who live in Wolverton which are not always about the area.
Volume 1 includes:
1. Glimpse of Wolverton – an introduction to Wolverton's history in pictures & moving images.
2. Frozen Borderlands – a film by Mark Cunliffe featuring the landscape of the Ouse valley in winter.
3. Nobby's Last Run – Alan Herring's 8mm film from September 1964, commemorating the closure of the Nobby Newport train service between Newport Pagnell and Wolverton.
4. Sunny Chills – find out what goes on round the back of Asda!
5. The Pink Cardiacs In Concert – a free concert in the Secret Garden in 2010.
6. Repainting the Train Mural – Bill Billings' long black and white canalside train mural getting an overhaul in 2011.
7. Speedy Zafira – the journey from Stacey Avenue to the KFC in Stacey Bushes in double-quick time!
8. Sole Trader – A portrait of Essam's Shoe Shop in Church Street.
9. The Falling Leaves – animation created by local children which makes us think about the horror of the First World War.
10. The Knit Wits – in July 2013 visitors to the Square got a surprise!
To find out more about MK's totally FREE OF CHARGE Heritage Open Days events this year please see: http://www.mkheritage.org.uk/hodmk/