Reduced price on books for November 2018!
The Milton Keynes Book of Days of the Great War by Marion Hill, now reduced to £5.00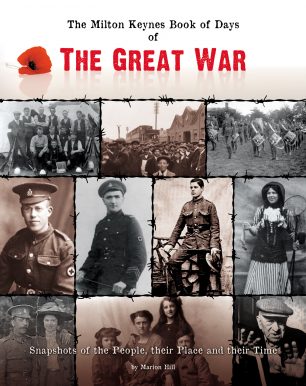 Everybody has a story to tell – this engaging book resulting from the Great War Remembered MK Heritage Lottery funded project includes diaries, letters, photos, interview extracts and news clippings to tell the story of local people, their places and their time (1913 – 1919) in their own words.
From young teenage soldiers to housewives and charity fund-raisers, they coped with immense hardships and trauma often with humour, kindness and sometimes extraordinary courage.
We will remember them
Available now from our online shop, where many books are reduced price for November 2018